Geospatial analysis supports optimization activities throughout all stages of an environmental site by:
improving performance of characterization and remediation activities;
increasing monitoring efficiency; and
justifying decisions at environmental sites.
This guidance illustrates the practical application of geospatial analyses to support optimization activities, and serves as a companion to Groundwater Statistics for Monitoring and Compliance: Statistical Tools for the Project Life Cycle (GSMC-1). If you are visiting this site for the first time, please review the Overview of this guidance. All users may find the Navigating this Website page helpful.
"Click here to view our most recently recorded web seminar via CLU-IN.
New to Geospatial Analyses?
Quick Links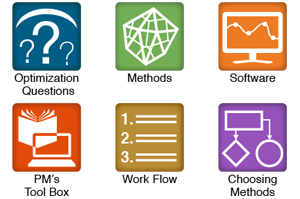 Published by the Interstate Technology & Regulatory Council, November 2016